Incentives matter.
Good policymakers design programs; great policymakers design systems. 
The Cicero Institute applies the innovative energy of America's leading technologists and entrepreneurs to broken systems in the public sector to advance liberty and opportunity for all Americans. Our leadership and network consist of some of today's most successful entrepreneurs, investors, and builders.
Our culture celebrates ideas, innovation, and results. We seek to create a competition of ideas that mirrors the free parts of the American private sector, spurring entrepreneurship, innovation, and results in places where they don't currently exist.
Vision
The Cicero team is optimistic about America's future, as the United States remains a nation of problem solvers and the best place in the world to build a business. With the right policies, American innovators can work with government to build a safer, more prosperous society and expand opportunities for working-class Americans.
Regardless of what is going on in Washington, states have courageous leaders who welcome entrepreneurial policies and stand up for our country's founding principles.
Mission
Cicero partners with state leaders across the country to design market-driven policy systems that foster accountability, promote transparency, and improve people's lives.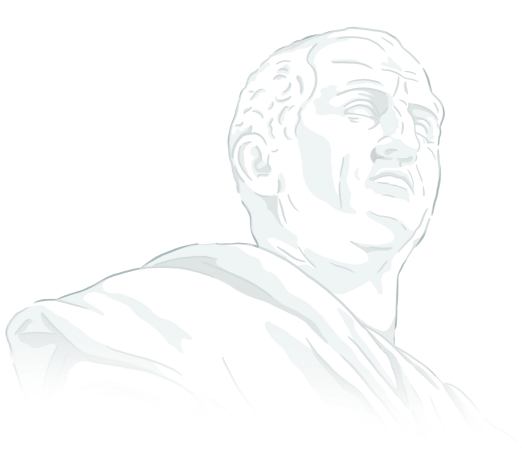 Principles
Specificity
Successful systems rely on concrete insight rather than generalized wisdom – what Hayek called "local knowledge" and others have termed "the tacit dimension." It's impossible to capture statistical nuances from a high altitude. Only a system which surfaces microscopic details can account for the precise needs of a people.
Even the most talented, intelligent leaders possess only a fractional, fragmented view of reality. Market frameworks succeed because they are intellectually humble, and acknowledge that valuable information comes from the ground up rather than from sweeping generalizations.
Adaptability
The American economy, which triangulates the needs and aspirations of hundreds of millions of people, is nearly as complex as life itself. Economic and political systems should borrow insights from evolutionary processes and use iterative trial-and-error to continuously adapt to contingencies.
Rather than relying on a priori management principles or dated techniques, successful institutions adjust to the shifting needs of a consumer base, target population, or constituency.
Choice
Systems should cultivate expansive decision spaces for as many agents as possible, preserving their flexibility to experiment with new approaches rather than limiting creative (productive) deviance. The mom-and-pop café is a generally a superior institution to the formulaic call center because it maximizes the owners' discretion and is fully customizable. Public and private services providers which maximize choices for those they serve are best able to meet their needs.